WHAT is YOUR PUPS PERSONALTY?  Party Animal?  It's a free quiz brought to you by The Humane Society!!
Coming from the Humane Society …this guy right here….Griffin…is an angel…well OK… he can be quite the little devil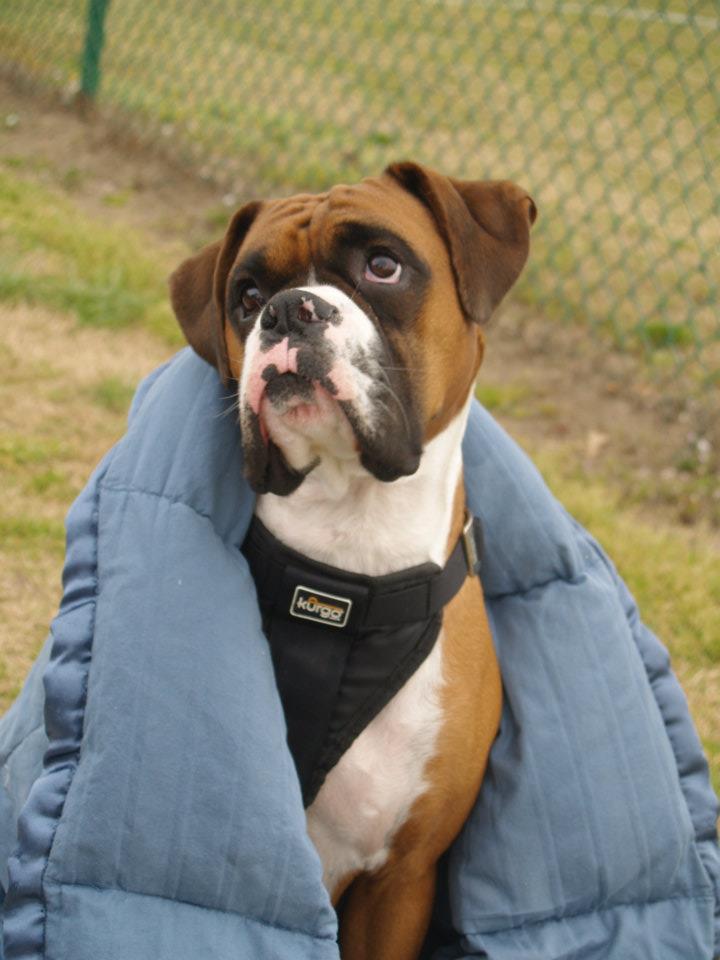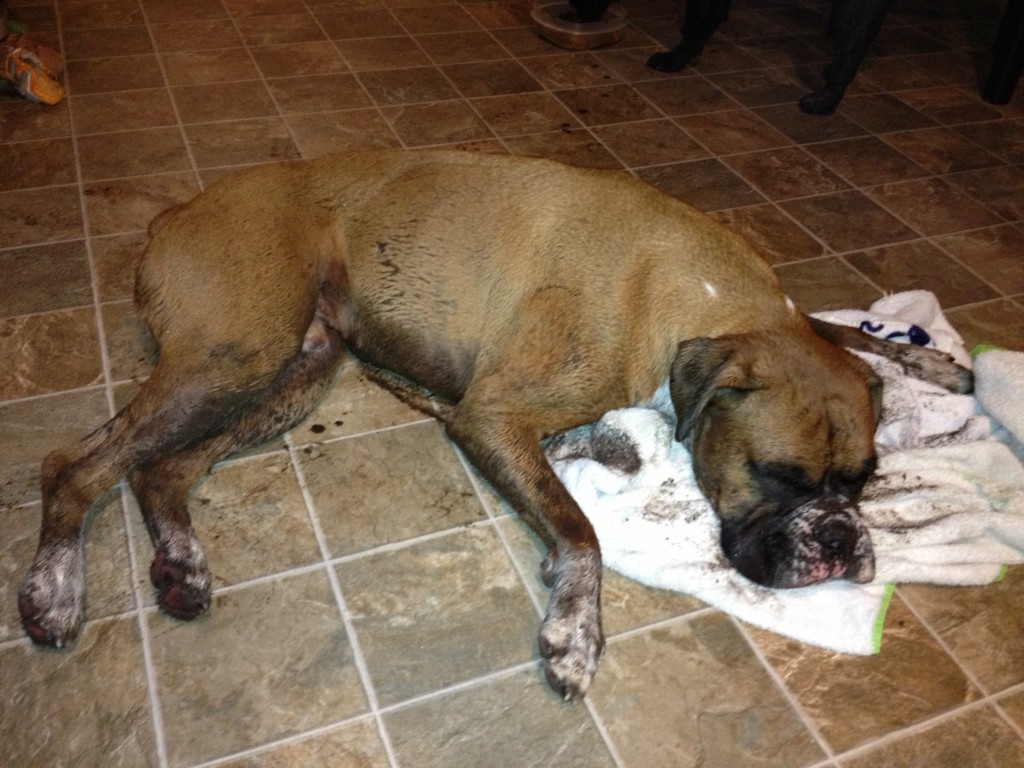 This is Grffin on punishment from slopping around like a little Boxer Piggy!  
GET A PUPPY BOX TODAY!!
Some other things for the mama and the papa's of the pooches!!…