OK frugal friends, I have this coupon type app on my phone (IBOTTA) and I got a message today that if you use my link you get $10!!!
Here is the screenshot of the app: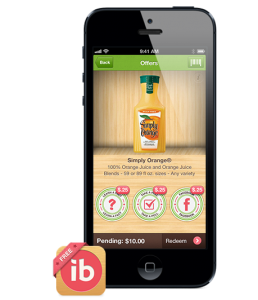 It's paid via paypal.  Below is my screen shot where I requested the $5.60 be sent to my paypal so I could verify it actually did what it was saying…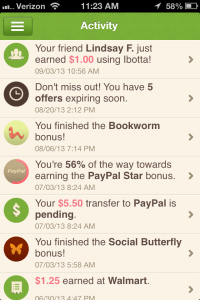 I know that the company pays because I have had money sent to my paypal.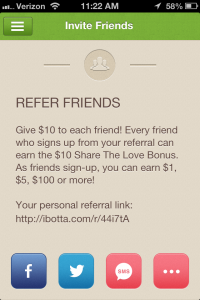 FYI, I do get $1 per person that starts an account.
The link is http://ibotta.com/r/44i7tA and you can do it on iphone or android based phones.
What gave me this idea?  Well in the app you can say you saved on facebook, so I did and Lindsey got the FREE app and boom!  I got the idea that more people can get $10!  If you get the app please let me know!
Thank you!