GlamST is an app for Windows 8.1 that allows you to see the results of makeup looks WITHOUT the commitment of purchasing it! They report: "Try virtual makeup, share makeup tips & tricks, get to know the latest trends and share the experience with your friends." Check out the LIVE app WINDOWS 8: Click Here to Try the App!
You upload pictures and using the brands that are popular and many of the higher end brands. You can look at face, eyes and lips and first create your GlamST profile. The profile then allows you to look at products individually or as a "look". There are tabs for Top Brands, New Arrivals, and even try looks created by other GlamST users.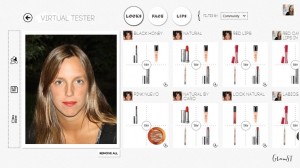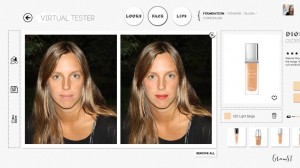 Check out this YouTube Video of the Site! Click Here!
The app is pre-launch right now but you can sign up at GlamST to be notified when they are going live! Visit GlamST's website at
www.glamst.com and sign up to hear it first!
I'm interested to see the app, aren't you?!
"Powered by BrandBacker".
I did not receive compensation for this post.