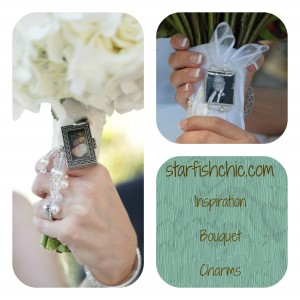 Our wedding is 35 days off.  How do I know it's 35 days away, because theknot.com, has a counter (an evil little, anxiety causing counter).  We're prepping and trying to remain failing miserably on staying on a budget.   Oh well, it is what it is, we are fortunately both lucky (and hardworking enough) to call ourselves fully employed so we aren't going to have to start pawning vehicles over this wedding.  The honeymoon airline tickets were purchased using frequent flier miles (YAY!) and the honeymoon reservation was made using money that our family of friends gave to us via our travelers joy registry.  We highly recommend Traveler's Joy, the fees are paid by you so your guests who (in my opinion) are being kind enough to give you a present (other than their presence) don't have to foot the bill for any fees.  To me, it seemed the "southern" (closest to the southern etiquette I was raised to have) thing to do.  I digress.
So, jump to we have a month (EKE!) to prep the last minute details like day of gifts between myself and my partner etc etc..  One of the things that I am a firm believer in is that the difference between a good event and a great event is in the details, the little tee-tiny things that bring it all together.  I haven't been able to (read: have tried to keep this ONE DAY in perspective) commit all of my time to but I am trying to make an effort as we get to the final stretch to think about the day of details that will "stick with us" as we progress on in our years.
That bring us to my inspiration (thank you pinterest) is a bouquet charm/necklace/something for your pocket item that will help remind us of the ones who can't be there to enjoy the occasion with us.  Jenn's mother passed away after a hard fought battle with cancer  just over four years ago but if she was still walking this Earth, she would have been there.  She would have been there with her purple princess tiara (possibly not for the ceremony but it could have come along).  I can't imagine the feeling of losing a parent (thankfully I haven't had to deal with that yet) but my amazing partner has amazing strength and fortitude in remembering her mother for what she was and what she wasn't.  I wanted to honor her mother's memory on the day of our ceremony in a way that could provide a little extra reassurance that Debbie will be there in spirit.  So my DIY bride(zilla) began (let's be honest I am always DIY-ish and always -zilla-ish – might not be bride but I am beyond a handful) and the bouquet charm idea was born.
MY MISSION:
Create a keepsake for the day of to remind the bride (Jenn) and her siblings (two of which will be in the wedding party).  I wanted to make them all the same thing so that they all have that common thread as well.  Problem is, we aren't a traditional couple.  I am carrying a bouquet but Jenn is not, her sister is carrying a  bouquet but her brother is not.  So this charm can be attached to a shirt of worn as a necklace (or heck they can shove it in their pocket if they so choose).  I found a "kit" on etsy.com (love etsy!!).
Jenn's mother's favorite color was purple and she was all about the princess so I found some embellishments that would help "bling" it out, if you will.
MATERIALS: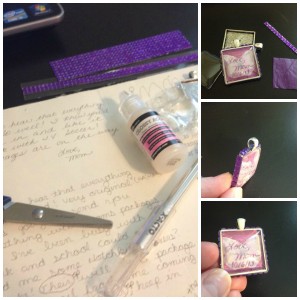 Card from Jenn's mom
Purple Tissue Paper
Etsy Charm Kit
Exacto Knife (and required safety equipment, Personal Protective Equipment – for this DIY bride it probably should have included a helmet and goggles)
Bling
Scissors
Photo Editor
Scanner
Printer
The STEP BY STEP:
I used one of Jenn's cards that she got from her mother and used a photo editor to get just the signature extrapolated from the scanned document, then edited it to be purple (of course) and added a purple butterfly in a transparent layer.  The story I am told is that in the hospice where Debbie was for the last days there was an amazing garden with beautiful flowers and there was a wall hanging that was of an amazing purple butterfly, it's a pretty amazing memory if you ask me.  The typical butterfly symbolism is typically seen as "a time to evaluate life in its current state and set goals for manifesting change. The butterfly symbolizes transformation and joy. Its dance reflects the need for movement from where we are to our next phase of being " (Source: http://www.pure-spirit.com/more-animal-symbolism/611-butterfly-symbolism), pretty amazing right?!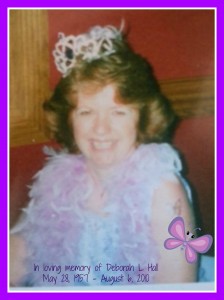 Then the knifing (that is a crafters term 😉 – not its not it just seemed like a fun thing to say) began to get around the butterfly shape and show the purple tissue paper I cut to fit the back of the charm.
Then a spot of glue to hold the butterfly in place and a very carefully covered backside of the clear exterior casing (any air bubbles will show so tilting the container slowly and holding at a 45 degree angle were both important).  I actually did have two small air bubbles when I started if you start on the outer edge and then work down the face of the piece then you can use the applicator tip to tap out the air bubbles as you perfect your technique.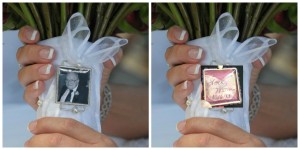 All and all I am pretty happy with the results, what do you think?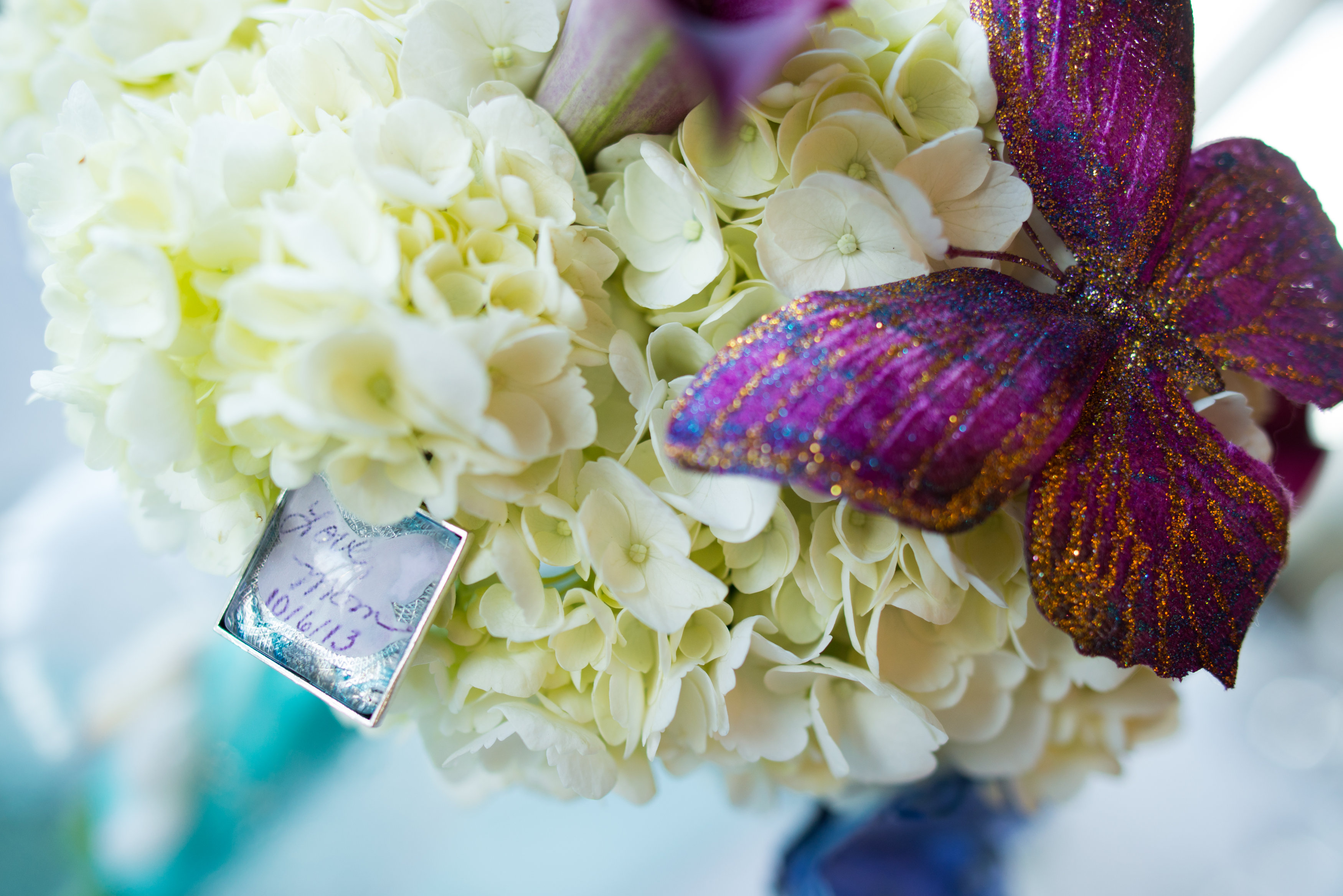 photo by Rob Korb Photography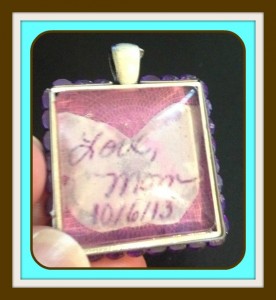 More from the my trip down the bridal war path soon!
Namaste!